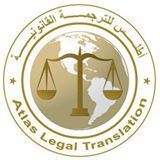 40 websites that will make you cleverer right now
http://www.bbc.co.uk/languages/
One of the largest online resources for language learning, it offers traditional step-by-step learning and vocabulary resources but also brilliant multimedia tools like interactive video dramas.
www.khanacademy.org – Watch thousands of micro-lectures on topics ranging from history and medicine to chemistry and computer science.
http://www.learnerstv.com/ – a comprehensive site providing thousands of downloadable Video lectures, Live Online Tests,etc in the fields of Biology, Physics, Chemistry, Mathematics, Computer Science, Engineering, Medicine, Management and Accounting, Dentistry, Nursing, Psychology, History, Language Training, Literature, Law, Economics, Philosophy,Astronomy, Political Science etc FREE to its visitors
freerice.com – Help end world hunger by correctly answering multiple-choice quizzes on a wide variety of subjects.http://freerice.com/#/english-vocabulary/1360
www.artofmanliness.com
Blog/site dedicated to all things manly, great for learning life skills and good insights.
http://www.popling.net/ A cunningly simple free tool, Popling promises help with language learning for people "who want to learn, but lack motivation".
http://unplugthetv.com/ – Randomly selects an educational video for you to watch.
www.coursera.org – Educational site that works with universities to get their courses on the Internet, free for you to use.
http://lifehackninja.com/ – Recently started life hack site that offers lists of useful knowledge
http://mathrun.net/ – Practice your basic maths skills with a simple game.
http://justinguitar.com/ – Hundreds of free guitar lessons as well as some basic music theory.
http://duolingo.com/ – Learn a new language for free while helping to translate the web.
http://www.memrise.com/ – Learn things quickly and efficiently with flashcards that are spaced based on the spacing effect
http://www.cookingforengineers.com/ – A site containing one man's explorations in food, with step by step instructions for making a wide variety of dishes.
http://zenhabits.net/ – Blog about improving your life by making it simpler.
http://www.openculture.com/ – Compendium of free learning resources, including courses, textbooks, and videos/films.
http://www.lettersofnote.com/ – Their tagline says it all: "Correspondence deserving of a wider audience"
http://thedailymiscellany.com/ – A daily dose of useful knowledge, quotes, and other random things.
http://ocw.mit.edu/index.htm MIT Open Courseware – Free access to quite a few MIT courses that are on par with what you'd expect from MIT.
http://www.codecademy.com/#!/exercises/0 – Website packed with introductory courses for various programming languages and web technologies.
http://www.investopedia.com/ – Learn about the world of finance, from basic terminology to in depth analysis of various areas of investing.
https://www.udacity.com/ – Free courses mainly focused around mathematics and programming. Aimed at people of all skill levels.
http://lang-8.com/ – Write posts in a language you're trying to learn, get them critiqued by a native speaker (and in turn help that native speaker learn your language)!
http://www.careerbuilder.com/ – Job hunting site to help you find a new career.
http://engineerguy.com/ – Collection of videos in which Bill breaks down various feats of engineering in layman's terms.
https://www.zooniverse.org/ – Take part in a huge variety of interesting studies of nature, science, and culture.
https://www.quora.com/ – Ask questions you're curious about, answer those you're knowledgeable about. Tailor your own feed to fit what interests you.
http://thenewboston.org/ – A fascinating collection of videos and tutorials related to maths and computer science.
http://www.aldaily.com/ – Aggregation of articles from various higher education journals and publications.
http://noexcuselist.com/everything – A huge list of awesome sites to learn from.
http://livemocha.com/ – Community dedicated to the idea of everyone being fluent in multiple languages, teach or be taught another language with the goal of conversational fluency.
http://simplesciencefitness.com/ – Breaks down the science behind fitness into layman's terms.
http://www.litro.co.uk/ – All you need to know about the wonderful world of books and writing.
http://www.ted.com/ – Collection of TED (Technology, Entertainment and Design) talks in which knowledgeable speakers address a variety of topics in short videos (< 18 minutes)
Inktank.fi – Awesome and awe inspiring articles all in one wonderful place.
http://inktank.fi/60-of-the-worlds-happiest-facts/
http://lizardpoint.com/ – A collection of browser-based games and the like to improve knowledge of geography, math, and such.
http://lifehacker.com/ – Learn to hack life! Tips and tricks for improving all areas of your life.
http://www.good.is/infographics – Collection of infographics which showcase useful information in an easy to digest visual format.
Stefano KaliFire's insight: